Hello F-Face
T-Shirt only at
Novemberfire.com!
THIS IS A FINE ART SITE. BY CLICKING ENTER, YOU ARE AGREEING AND AFFIRMING THAT:
YOU RECOGNIZE THAT ALL MATERIALS CONTAINED IN THIS WEB SITE ARE COPYRIGHTED; AND YOU WILL NOT COPY,
PUBLISH, OR DISTRIBUTE ANY OF THE CONTENTS OF THIS SITE IN ANY MEDIA WITHOUT CONSENT
All content copyright the contributing artists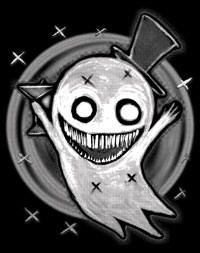 Martini Ghost
T-Shirt only at
Novemberfire.com!